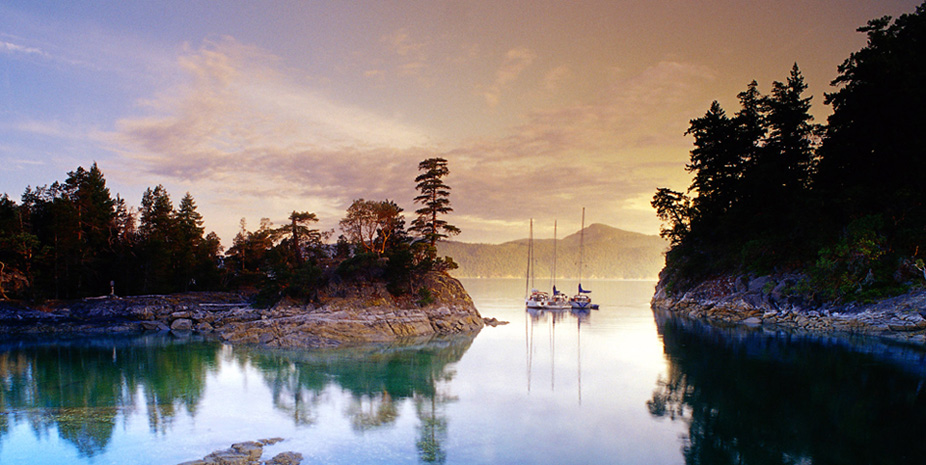 Affordable Canadian Hydrographic Service based digital charts available for British Columbia
Exclusively for Coastal Explorer users
Are you headed to British Columbia this boating season? Cruising to Alaska this summer? Rose Point Navigation Systems has the ultimate chart solution for you. Rose Point now offers high-quality Canadian Hydrographic Service based digital charts for British Columbia through our chart store at an affordable price, adding to a variety of chart support options for Canada.
We heard Coastal Explorer customers' requests for charts covering British Columbia that they can download easily. Here at Rose Point we are constantly looking for ways to ensure our customers have convenient access to the most up-to-date and accurate chart data. Rose Point arranged a licensing agreement with Canadian Hydrographic Service (CHS) to provide CHS based charts for BC. Coastal Explorer now has even more chart functionality for recreational boaters seeking to navigate Canadian waterways.
CHS charts for British Columbia were previously only available to Coastal Explorer users on CD. You can now download Rose Point's CHS based charts for all of British Columbia directly from the Coastal Explorer chart store for the low price of $99 USD for a complete set of raster or vector charts. Rose Point's new chart offering significantly lowers the price of BC charts for recreational mariners from a suggested retail price of $1,200 USD for vector and $525 USD for raster charts sold by CHS.
Are your charts up to date?
Having the most current charts on board allows you to navigate your trips more safely and efficiently. Occasionally buoys are relocated and new obstructions are created. Captains can rely on Coastal Explorer's BC charts to provide the most the most up-to-date data from CHS at your fingertips to ensure your trip is free from incidents due to outdated charts.
How to purchase and install the charts for British Columbia
The charts are easily downloaded through Coastal Explorer's chart store and automatically updated each month through the software's synchronization process.  We suggest purchasing both raster and vector charts for British Columbia. This will provide both redundancy and the use of obstacle detection if when viewing raster charts.  If you only choose one format, we recommend the raster charts because they contain every chart available in BC. The vector charts have nearly complete coverage, but they are more focused on areas frequented by commercial vessels.

NOTE: The purchase of a Rose Point BC charts package entitles you to one year of chart updates and access to Canadian Hydrographic Service tide and current station information. Upon expiration of the license you will no longer receive chart updates or access to the Canadian Hydrographic Service tide and current station information until the license is renewed.  Additionally, while the charts will continue to work on systems that already have them installed, you will no longer be able to install them on new systems.