Navigate with confidence
Radar Overlay for Rose Point ECS
Commercial Radar Interface
Rose Point's Commercial Radar Interface provides a comprehensive solution to integrate your commercial radar images with the powerful navigation tools built into Rose Point ECS. The software receives data from the Commercial Radar Interface and seamlessly matches up radar returns with navigation charts on one screen, giving you all the information you need to navigate in challenging situations. Integrate your radar with Rose Point ECS and navigate with confidence.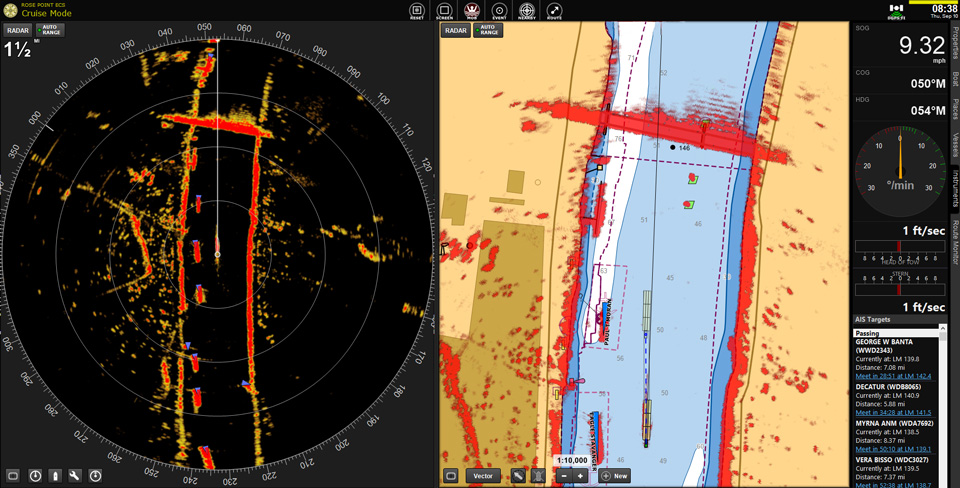 Overlay radar on your chart
Quickly identify radar returns
Fully adjustable transparency
Exceptional image quality
Easy install and setup
"The perfect solution for target management. In heavy fog I can immediately identify all my targets with chart and AIS data directly in Rose Point ECS and determine whether an unknown radar target is a buoy or a small fishing boat. It's a must-have for professional mariners!"
— Martin Golden, Commercial Captain, Reinauer Transportation
Full-featured for the professional mariner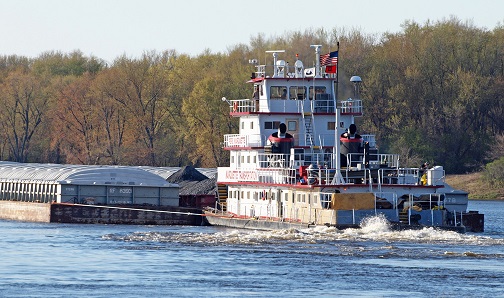 Radar overlay in any chart view
Compatible with common commercial radars including Furuno, JRC and Alphatron
Traditional radar display using Rose Point ECS' split panels or full-screen on a secondary monitor
Simultaneous display of AIS for checking fidelity between the radar and AIS vessel positions
Optional control of radar from Rose Point ECS
Traditional radar tools including Variable Range Marker (VRM), Electronic Bearing Lines (EBL) and alarm zones
North-up, course-up and heading-up display
Optional recording of radar in voyage recordings
Unparalleled image quality
Unlike other products which use an analog signal, the innovative design of the Commercial Radar Interface uses an all-digital interface for data transfer that ensures the highest level of image quality.
All the information you need to navigate safely
Integrating radar images with Rose Point ECS dramatically improves situational awareness and lowers stress for commercial mariners by reducing the amount of time required to identify targets. Now you can accurately interpret the source of real-time radar images with nautical chart data all in one screen.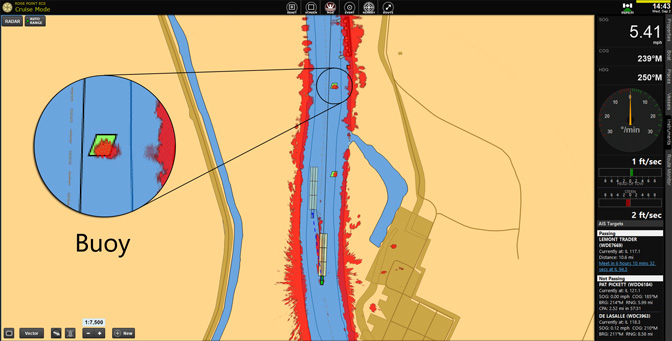 Easily match a radar target with chart data to immediately identify whether an unknown radar target is a buoy or a recreational vessel.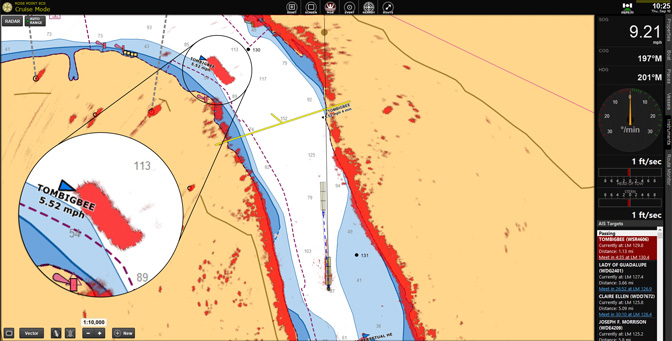 Quickly determine the relative size of an approaching vessel by seeing AIS targets with radar images of their tows clearly overlaid on the chart.
Setup and installation is a breeze
The Commercial Radar Interface can be installed in minutes by connecting both the radar and computer to the interface box with standard ethernet cables. While other analog-based radar interfaces require complicated installation and radar adjustments, you'll save time with a true plug-and-play installation and setup.

Requirements and Specifications
The Commercial Radar Interface requires Rose Point ECS and a compatible commercial radar with current firmware.
Compatible Commercial Radars*
Furuno FAR-21×7 series
JRC JMA-5300 MK2
Alphatron JMA-610
Ethernet Connection
Supports DHCP (Dynamic IPs), statically assigned DHCP leases, manually configured static IPs, and IPv4 Link Local Addressing.
Physical
Dimensions: 9.6" L x 6.4" W x 1.8" H
Weight: 1 Lbs 10 Oz.
Electrical
Electrical: 100-240V, 0.4Amp 50/60 Hz
* Some radar units may require a firmware update prior to installation.
More Information and Pricing